Welcome Letter
Dear Patients,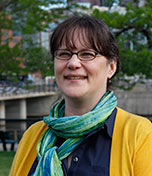 I am so excited to open Wellscape Direct MD! I've practiced family medicine in the Boston/Cambridge area for over a decade, and now I am thrilled to open a practice that more closely reflects the ideals of primary care. This includes direct access to your doctor, adequate time to share concerns, healthcare advice that is tailored to you, inclusion of prevention & wellness, and a primary care physician who cares! Direct Primary Care offers us the opportunity to return to that "old-time" family medicine feel, but modernized with the technology of our era.
My practice style is based on open communication and mutual respect as the foundation of a meaningful primary care relationship. I believe in collaboration, from which we can develop treatment plans and lifestyle changes that make sense for your life, and that optimize your health and well-being. My approach is holistic and integrative, recognizing the impact of mind, body, spirit, family, community, and environment on health status. I opened Wellscape Direct MD to put these principles into action, to better serve my patients and community.
I look forward to collaborating on your health!
Linnea