Welcome Letter
Dear Patients,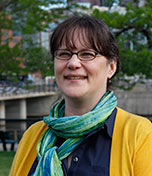 I am so excited that Wellscape Direct MD is soon to enter its fourth year! With encouragement and support from all of you, as well as friends, family, and colleagues, I'm thrilled to continue to offer personalized, independent primary care in downtown Boston!
Throughout my career, I've always sought to provide that "old-fashioned" patient-doctor relationship—one that is based on listening, caring, respect, and understanding. I enjoy collaborating with patients to create personalized treatment plans and healthier lifestyle strategies. I believe in a holistic and integrative approach, recognizing the potential value of "alternative" medical theories and treatments, and the impact of mind, body, spirit, and environment on our health.
I love that the Direct Primary Care model gives me the time and opportunity to practice in this way, and to get to know my patients as individuals! Wellscape Direct MD allows for direct access to me, your doctor, through virtual visits and secure text messaging; enough time at your appointments to share and discuss concerns; scheduling at your convenience; and healthcare advice that is tailored to you, and includes prevention & wellness, to keep you healthy!
I know there is much frustration out there regarding the healthcare system. I feel fortunate to have found a path that allows me to continue my journey as a family physician, in a way that allows me to provide the care I imagined was possible when I entered into medical school. I am equally glad to have discovered that patients find direct primary care valuable and helpful, and a means for navigating the complexity of the larger system. Together we can make a difference in reshaping healthcare into the system we want.
I look forward to our continued work together!
Linnea