← Back
Thanksgiving 2021; COVID-19 Resources
Thanksgiving is upon us!
Thanksgiving is fast approaching, and I will be out-of-town for Thanksgiving week to visit family (Nov 20 – 30, 2021). Being able to share the holiday with others is a welcome change from where we were last year with the COVID-19 pandemic!
While we are in a much better position this year compared to last, in large part because of vaccinations, I still urge folks to take proper precautions and be careful while traveling.
There is much to be grateful for this year, but it has also been a year of tremendous loss on many levels. I know it might be a difficult holiday for many. For those who can, it's a great time to reach out to a neighbor or be especially kind to a stranger!
Wishing everyone a safe and happy holiday!
Linnea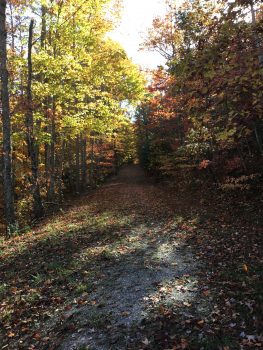 ---
COVID-19 Resources
General information about data and research:
Pediatric Pfizer vaccination for ages 5-11 years old:
COVID-19 Isolation, Quarantine and Testing
Here are the CDC guidelines for those who are vaccinated and have had an exposure or have symptoms, outlining guidelines for quarantining, isolating, and testing
Here is guidance on quarantining and isolating for those who are not fully vaccinated
Looking for a test? Find one here